Restore Retreat @ Vienna Lodge
November 14 - 17th, North Conway, NH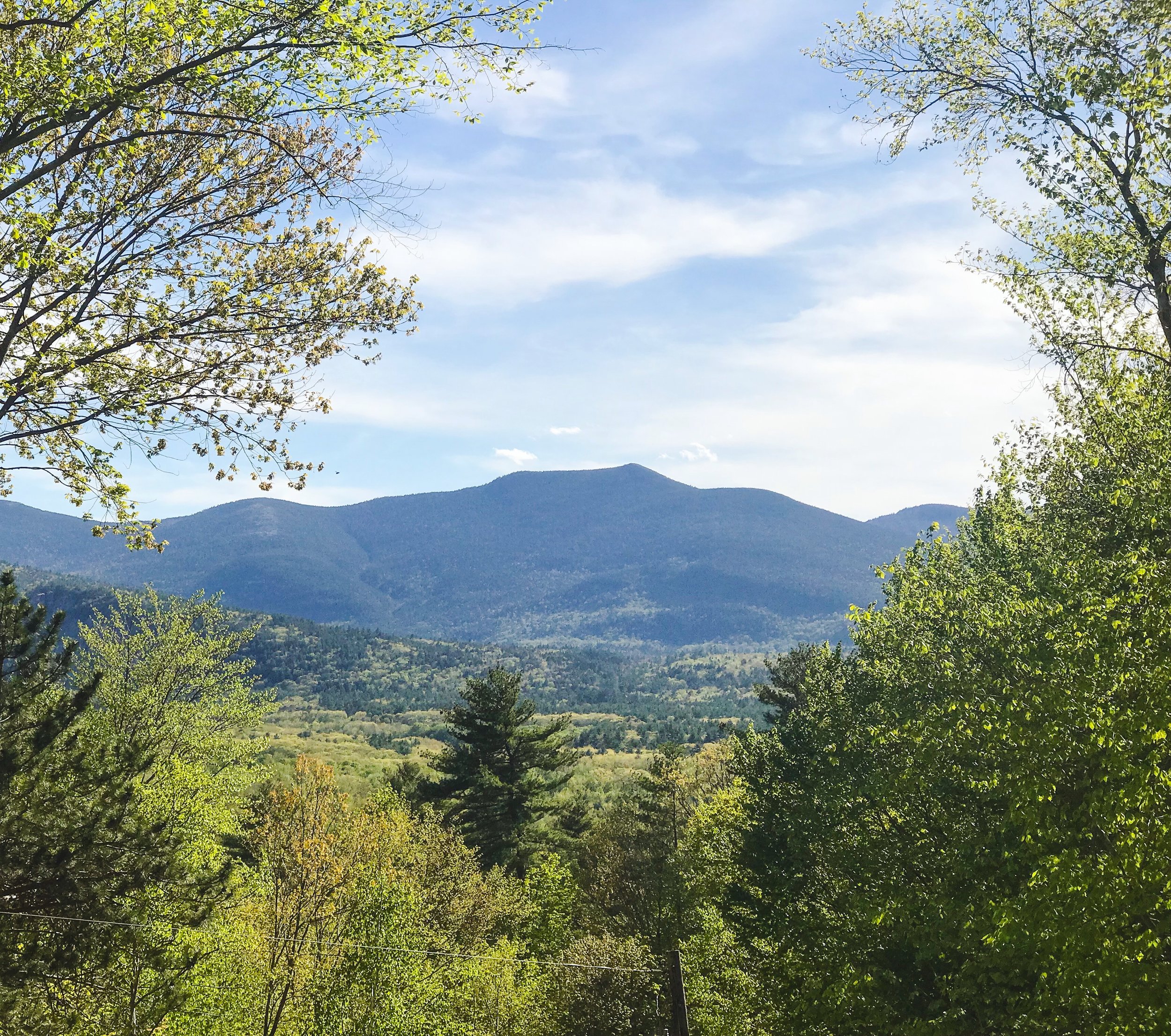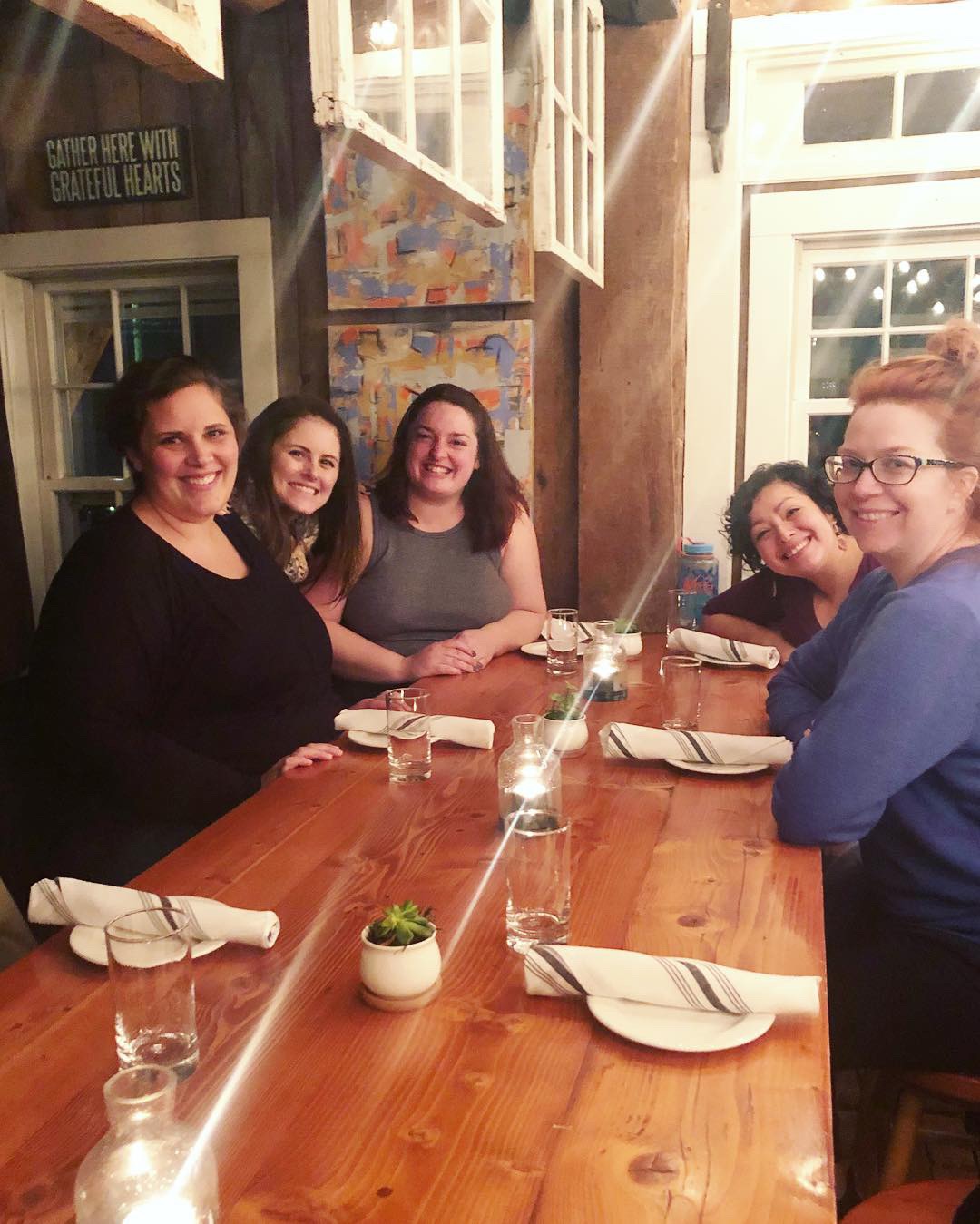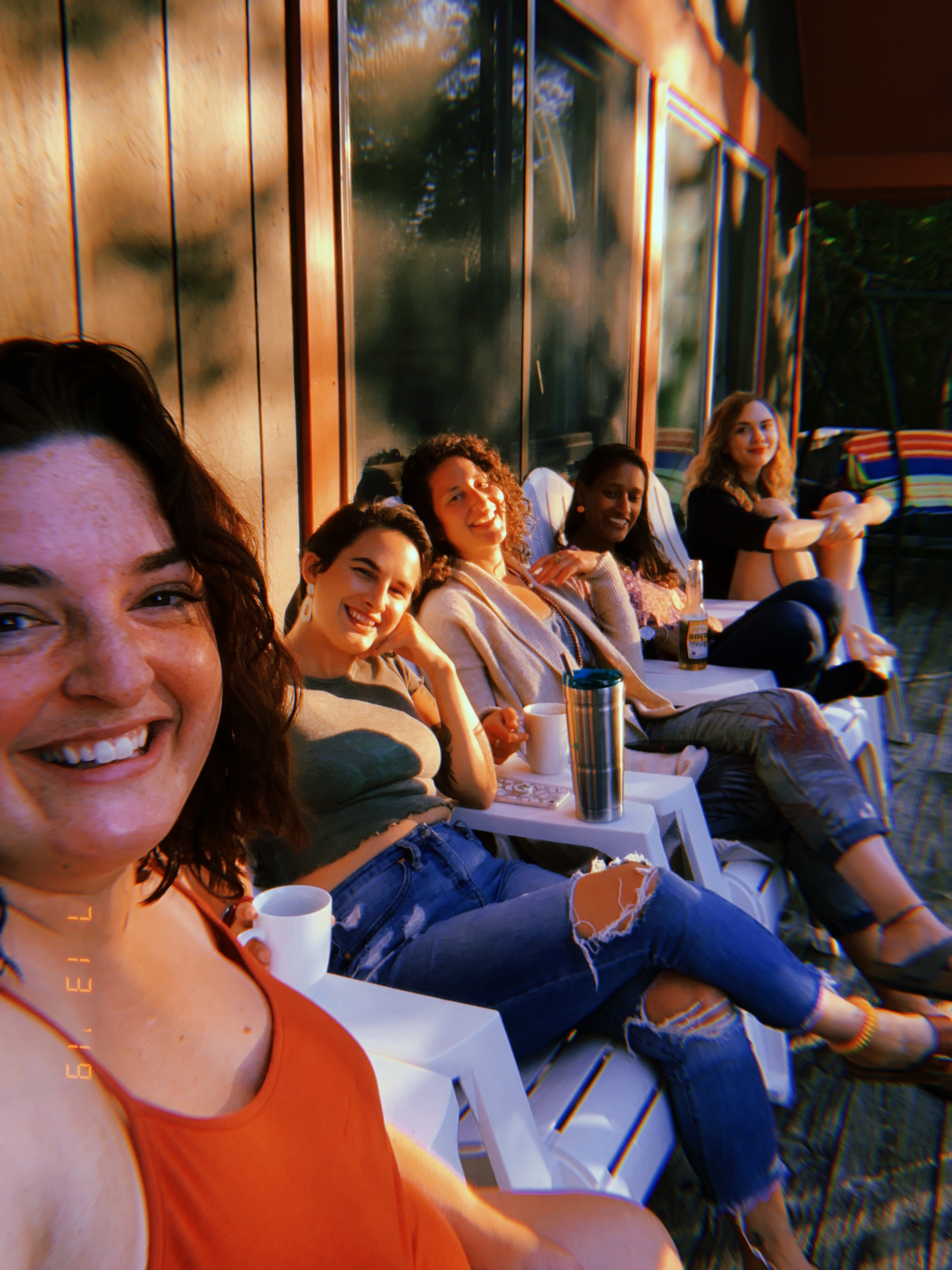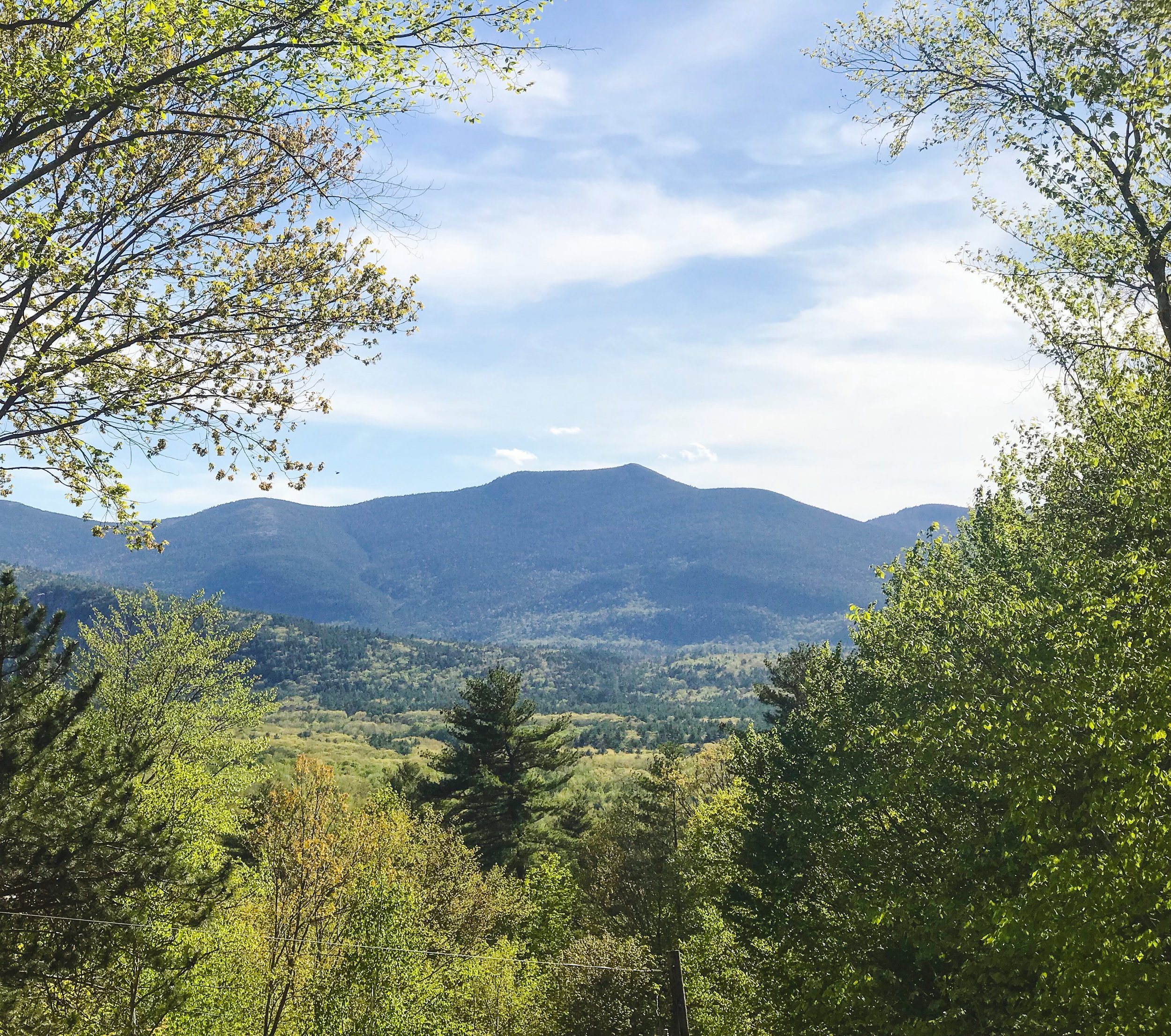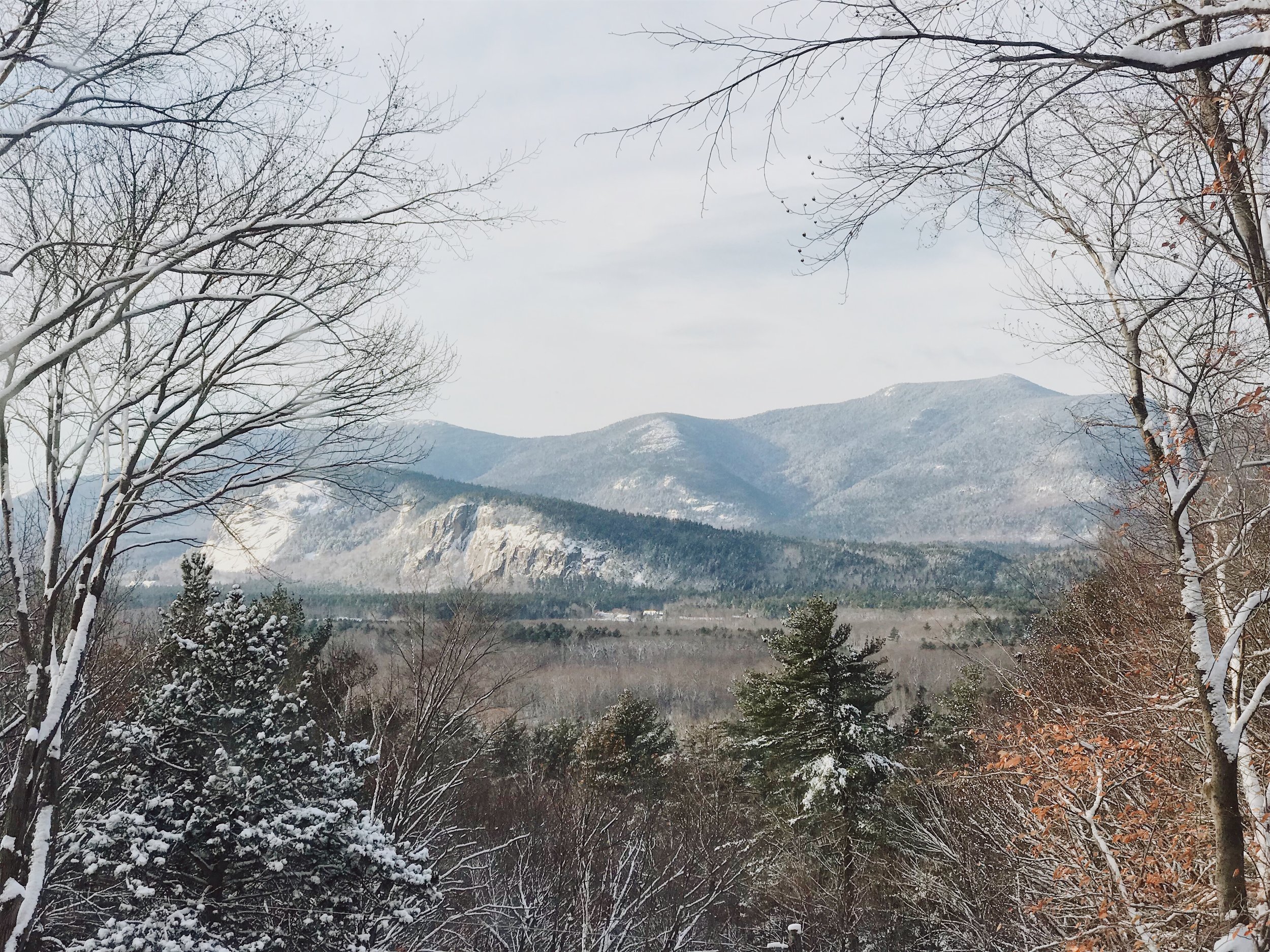 Come spend 3 nights up in the beautiful White Mountains of New Hampshire, where we'll focus on re-centering + re-connecting with ourselves, refilling our proverbial cups, and discussing and practicing self-compassion with one another at Vienna Lodge.

While you're here enjoying the mountain views, we'll be doing things like…


- Discussing self-compassion, self-care, and creativity (no need to be "a creative" to come though!)
- Daily meditations
- Private restorative yoga class (no previous experience or any level of fitness needed!)
- Embroidery kits provided by MireMade (including instructions and materials, made for beginners)
- Optional hiking or walks through the woods

- Time for journaling, making art for the fun of it, optional hiking, board games, informal conversation, reading, naps, optional massage/spa treatments (*not included in price), working on your embroidery kit, etc!
-Optional Tarot card reading by Emily (please note, I'm not an expert in this and just do it for fun and as a self reflection tool!)

- A mini body affirming portrait session by Emily Tebbetts (optional, and with a choice between a digital OR polaroid session)

**If you have a craft/art form that you enjoy and would like to bring with you, please feel free to do so!

FOOD:

Breakfast and snacks are included daily, as is dinner on Friday. We'll be heading to a few great local places for lunch where you can buy sandwiches, salads, wraps, etc, and retreat-goers are welcome to either grab some groceries and make their own dinner, or head out to the many great local restaurants for dinner.

During the last retreat, a lot of the womxn enjoyed making their own meals and hanging out at the house which was fun!

ROOMS:

At Vienna Lodge, there are three bedrooms - The loft bedroom with 1 queen bed (the only room that isn't shared - $925), the main level bedroom with 2 twin beds - $675, and the lower level bedroom with 2 twin beds and en suite bathroom - $775. If you prefer a quieter bedroom, the loft bedroom or lower level bedroom are your best options. The main bathroom is on the main floor (no bathroom in the loft).


GETTING THERE:

Vienna Lodge is just over the border of North Conway, NH in Intervale, NH. The nearest major airports are Boston, MA and Portland ME (both about 2.5 hours away).

It's a 2.5-3 hour drive from Boston, depending on where in Boston you live. Check in is any time *after* 5pm on Thursday, and check out is any time before 5pm on Sunday. **Emily will be departing at 1pm on Sunday with anyone who needs a ride to the airport, but if you drove, you're welcome leave any time before 5pm!

Flying in? Feel free to rent a car, or Emily has 3 remaining spots available in her car for anyone who needs a ride from the airport for an additional $75/person. Emily will be picking up from the Boston airport at 2pm on Thursday and dropping back off at the airport no later than 4pm on Sunday.
Starting at $675